Product improvements
Platform release: managing your ESP settings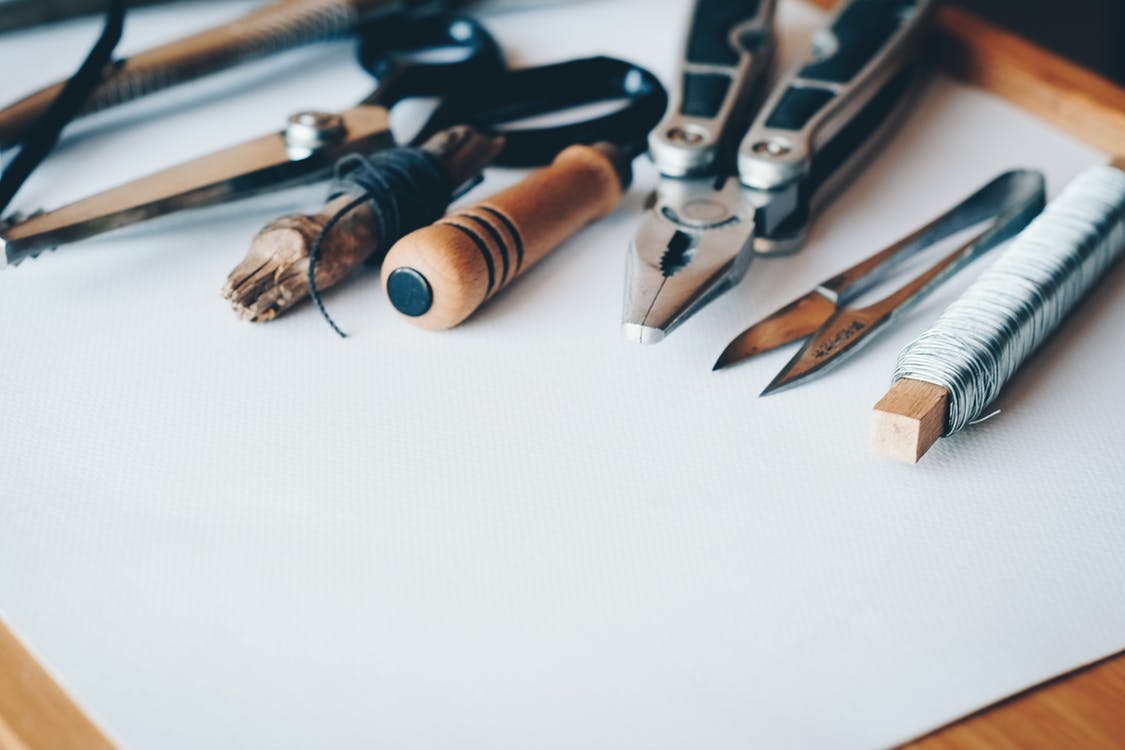 At CloseAlert we continuously strive to improve the ease of use of our platform. Therefore we release an update that gives you power over customizing your ESP settings. Greatest benefit? It will reduce incorrect implementations of the CloseAlert URL! With the right settings, CloseAlert automatically generates the complete URL (including custom merge tags).
Save time implementing your forms effortlessly and put this toward creating exceptional customer experiences!
Manage ESP settings
With today's release, we introduce the option to manage your settings per Email Service Provider (ESP).
These settings include:
Dis-/enable HTTPS
Manage default merge tags
Add custom merge tags
Dis-/enable Iframe
Always the right URL
This feature offers a number of benefits for ease of use. From today on, you are able to easily add, change, and remove merge tags per ESP.
Implementing the CloseAlert URL is bulletproof and easy; no more manual adjustments before you launch your feedback form; the URL is complete and exactly as you specified.
Manage custom merge tags
Any additional data can be captured along the feedback via merge tags (unique labels) appended to the URL. Standard merge tags which CloseAlert uses are email name, the customer's email address, and the online version of the email.
If you want to enrich your feedback with additional information or delete any of the standard merge tags, you can now do so through the project settings: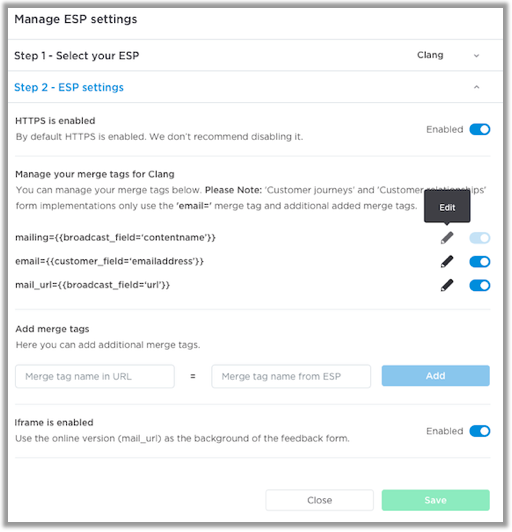 In our Helpcenter, you can find extensive articles about this release.
If you have any other questions, please do not hesitate to reach out via support@closealert.com.