Expert content
How to build your own feedback tool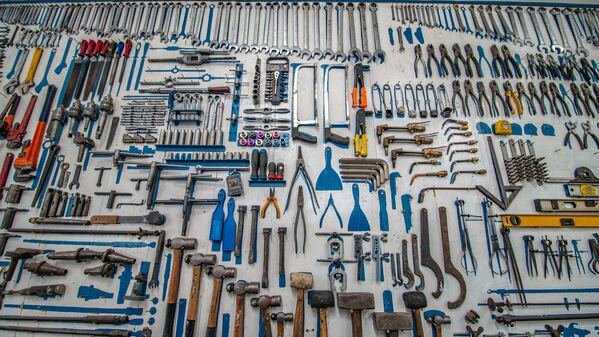 "Yori, your tool looks awesome and I definitely see the added value of feedback over my emails, but I already have my ESP where I can create a form. Why should I use your feedback tool?" It's a question I sometimes get during my sales calls. Of course, I have tons of arguments why you should choose for our tool, and honestly, most of the times these arguments work to our advantage. Please let me elaborate on this and to give you an understanding what you have to manage when developing a feedback tool yourself.
To embed feedback in your email/CRM strategy it's important to cover all of the following four areas: Listen, Analyze, Act and Monitor.
Listen
It all starts with asking the right question at the right touchpoint. Most of our customers start with a simple feedback question in their emails followed by a question to leave a comment. After a few months they want to ask other, more specific (follow-up) questions, create different landing pages, or change the background of the form. Creating a form in your ESP won't be that difficult, however changing the question type or adding additional questions could be more challenging. So, if you are looking for more flexibility, we suggest to take a look at a dedicated feedback tool.
Analyze
When feedback comes in you want to analyze it. In most ESPs you'll download an Excel export. A dedicated feedback tool however, offers different options to analyze and compare campaigns with each other, making it easy to do so. The more complex the analyzing process, the lower the adoption rate of the solution. As a result you are collecting feedback but in fact don't have the means to act upon it. Be sure to have a plan on how you will analyze the feedback when building your own solution.
Act
There are roughly three ways to act on feedback:
Improving your campaigns through user insights
Follow up on negative feedback
Enrich customer profiles with customer feedback
Enriching your current database with feedback is easily managed, regardless of using your own solution or licensing a professional tooling. However, because of the superior analysis functions, improving your campaigns will be far easier using a dedicated tool. Furthermore, these tools often offer automated and real-time follow-up capabilities.
So, when thinking about your strategy, also think about how you will act on feedback. Do you just want to enrich customer profiles? In that case, a DIY tool may be a good option for you.
Monitor
Of course you want to understand performance overtime. That's why we suggest to embed every campaign's satisfaction score in your reporting. Next to the open and click metrics, this will enable you to evaluate your campaign from a customer perspective. Professional tooling offers options to cluster campaigns, making comparisons between campaigns easy. When developing your own solution, be sure to take this into consideration and create a reporting template.
Conclusion
Summarizing all of the above, it's all about how serious you are about embedding feedback in your CRM strategy. If you just want to collect some feedback and that's it, a DIY tool might be the right fit. Just be aware of the fact that it's very time-consuming to make it work and your needs will change rapidly after you start working with feedback. If you want to use feedback/customer experience measurement as an important metric of your campaigns and strive for adoption by your entire department or organization, you'll be better off with a dedicated feedback tool.
Read more about embedding feedback in your CRM campaigns in our checklist!
Written by Yori Högemann
Yori is co-founder of CloseAlert. At CloseAlert Yori is responsible for New Business and Partnerships.

Get in touch with Yori Högemann
+31 (0) 20 26 118 62
yori@closealert.com