Product improvements
New platform release (2/2): follow-up questions and add question logic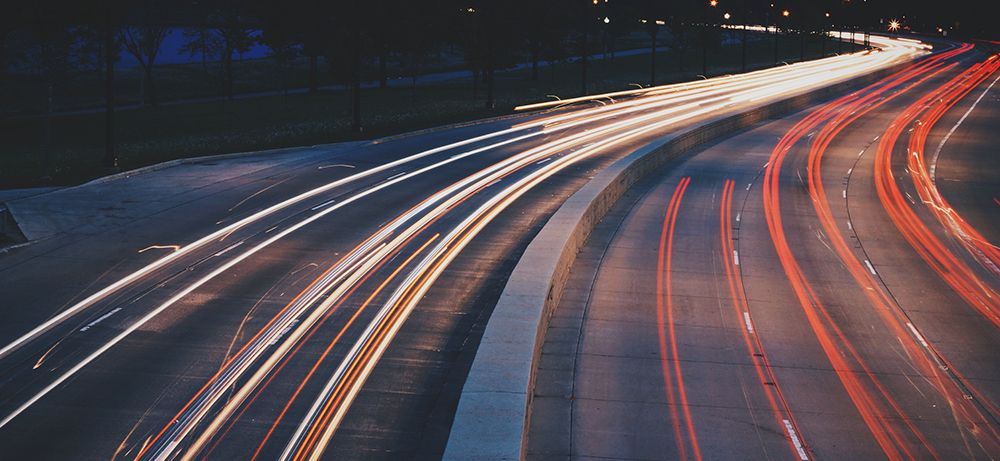 In our previous update we shared two new types of questions you can ask in your emails with our new upcoming platform release. Let's look closer at another cool feature of our new platform: the ability to follow up your first question with one or more questions and add question logic. Both will help you better achieve your goals.
You know that asking feedback from your customers is key to understanding them better. We've now improved the way you get feedback by enabling you to ask your customers more than just one question or ask follow up questions.
A better way of interacting for you and your customers
Adding multiple questions meant we had to rethink how you set-up your forms. So we came up with a better way of interacting for you. Creating a form now takes less steps than before, while you now have more options than in the previous version of our platform. We also improved the way your customers give feedback. A cleaner look and fluid set-up of our feedback form makes it faster and more fun for them to answer your questions.
Get to know your customer better, follow up your first question
You've learned from our previous post that besides the well-known sentiment question we now also offer multiple choice and an open comment as options. The really cool stuff is you can start with any type of question you like and follow it up with any type of question you like!
Here's a simple example of follow up questions used in three question types:
 • Q1 (email sentiment): "How do you feel about our email?"

   • A1: Positive

     • Q1.1 (open comment): "Why are you Positive?"

   • A1: Negative

     • Q1.2 (open comment): "Why are you Negative?"

 • Q2 (multiple choice): "How often do you read our email?"

   • A2-1: "Daily"

   • A2-2: "Once a week"

   • A2-3: "Once a month"

   • A2-4: "Less than once a month"

 • Q3 (open comment): "What would you improve about our emails if you were us?"
Try it yourself:
Note: While the amount of extra questions you can ask is unlimited we advise you to look at the relevance of your email for your customer and the moment in his or her journey. Asking the right amount of questions will increase response- and completion rates. Where relevance is high—such as directly after a purchase or a product delivery—you can dig deeper and ask more questions than where involvement is low(er), e.g. when they receive your newsletter.
Add intelligence
We're really proud of the branching function: you can choose sub questions per answer. This helps you design better questions and create mini surveys. By applying this logic feature, you're able to define the structure of your questions / survey and enhance the quality of your data.
Negative responses are often the most interesting ones. You can find out why your customers have a certain negative feeling towards you by asking them more questions. Invite them to tell you where you can improve and what you can do to make them happy again.
A simple example that mainly focuses on finding out fast why customers are unhappy, using question logic :
 • Q1 (sentiment): "Are you happy with your purchase?"

   • A1: Yes

   • A1: Not yet

     • Q1.2 (multiple choice): "Why are you not yet happy?"

     • A1.1-1: I haven't tried my purchase yet

     • A1.1-2: I do not understand it

     • A1.1-3: It's defective

     • A1.1-4: It does not do what I bought it for

     • A1.1-5: Other reason

 • Q2 (open comment): "Please tell us what we can improve"

Try this setup yourself:
### When are these new options available to me? The new release will be launched for our customers in batches, starting this December. This way you migrate without pain and the least amount of effort.
We will be upgrading you as soon as the final version of our platform launches. Yellan will contact you to setup a meeting to discuss the possibilities and migrate your data!
New customers to CloseAlert will have access to our new platform immediately.
Coming soon: NPS
You might have read in our previous post that we'll also soon have the option for you to add the Net Promoter Score (NPS) to your CloseAlert set-up as an extra paid feature.
Once you have the option added, you can also add NPS to your follow-up questions. The cool stuff here is that you can add a sub question per score: follow-up your detractors with a different question than your promoters. Get behind the reason why they are your fan or not.
Written by Ruben Zantingh-Bozic
Ruben is advisor, marketer and blogger at CloseAlert. He helps CloseAlert get to the next level and keeps an eye on developments in email marketing.

Get in touch with Ruben Zantingh-Bozic
+31 (0) 20 26 118 62
ruben@closealert.com